AI

and

AR

based

Software

Solutions
We truly believe cutting edge technologies are here to help us transform the way we interact and do business. The relentless learning and testing processes our cross-functional teams are conducting enable us to develop high end solutions especially designed to support our clients in better managing and growing their businesses, no matter how challenging the times are.
Due to our state-of-the-art research and development AR lab, one of a handful of locations of this complexity and investment scale in Europe, we are able to create facial Motion Capture for production, as well as real-time animation by using special costumes, gloves, sensors and cameras.
Our capabilities, covering every aspect of the AR Development, 3D Modelling, Animation and Computer Vision, have provided us with the versatility to explore multiple brand development use scenarios, from Retail & E-Commerce, to Gaming, Entertainment, Healthcare, Marketing and Education. Recently, we have brought to market a mix of solutions based on Virtual Reality that help implement digital menus for restaurants, pubs and other Hospitality businesses. Furthermore, starting from holograms for the dishes, we are able to generate full holographic menus. How does this type of application work? Our team moves all the equipment from our studio into the restaurant, creates a local studio, scans every dish and product, then works on creating the holograms and publishes them into the menu application. We are also using AI and AR technologies to develop bespoke solutions for various industries, such as: virtual tours and 3D video presentations for real estate properties, hotels and restaurants, or e-learning and training solutions in holographic format, aimed at training both companies and professionals.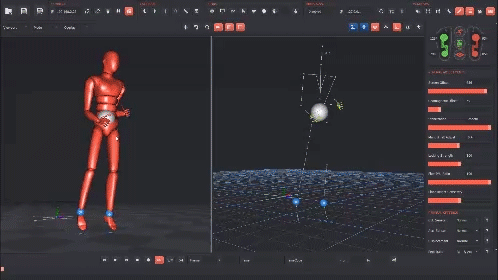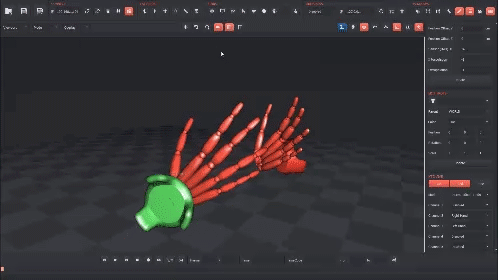 Soft Tehnica provides on-site performance capture services. Our engineer will travel to your location and work with you from start to finish to set up the system and ensure the capture is perfect. You can request our systems to be synchronized with audio and facial motion capture data.
Whether it is a music concert, a conference presentation or a marketing exercise, we are experts at animating 3D characters in front of a live audience. Our systems enables us to do motion capture anywhere with minimal setup and rehearsal. The suit can also be worn incognito underneath clothing to surprise your audience or conceal our branding.
Soft Tehnica offers on-site high-resolution finger capture for all motion capture stages. Our engineers supervise the capture session to ensure that all data produced by our gloves is captured correctly. Data can be batch synchronized and retargeted in post using one of our existing pipelines.
On-site training and setup is available. One of our engineers will travel to your location and teach you how to use the system. Training is suitable for those entirely new to motion capture and motion capture veterans alike. We also offer remote training provided it is requested when ordering your system.